Every year, we gather up crispy leaf piles and lunge into their depths as we bid fare well to summer fashion.
Now's the time to bust out your autumn spice whatever because fall is finally here mamas. Speaking of autumn spices, most sweet perfume scents upset my nose but luckily, I discovered tobacco and eucalyptus infused candles which are much softer and way more cozier scents for my home. Regardless, if you (like most people) LOVE all things fall, then you will LOVE LOVE what comes next. 
My favorite scents for fall (no affiliation). Photo credit to Svitlana
Smoked Tobacco, Teakwood, Leather
So back to the fall fashion...
I know you're tired (post pandemic) of wearing pajamas all day. AND I have good news... those boho dresses you love so much (that make you feel like an enchantress) can definitely be worn even still into the colder months. Dust off those cobwebs (or maybe keep them if you like that halloween effect) because its time to wear them once again!
But how?! How can I transfer my summer boho look into bohemian fall outfits?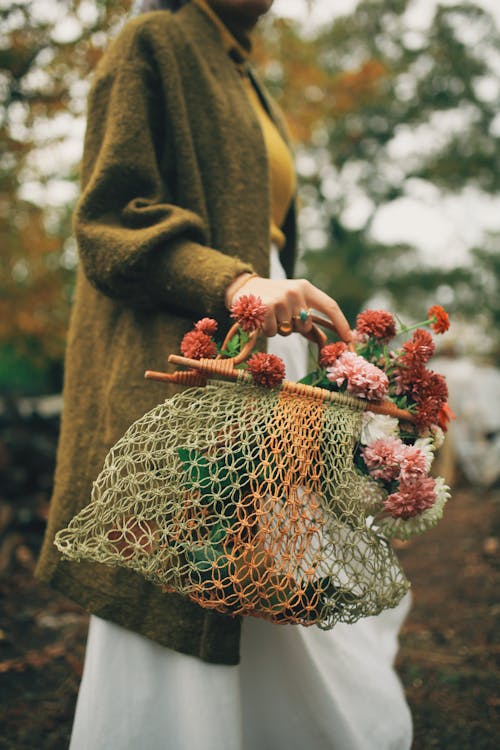 Photo curtesy of Nida @ilmekimsi
Get inspired by these 7 Best Boho Looks for Fall
Shop this video:
Aluna Sweater
Perla Maxi Dress
Teca Kimono in marigold
Charlie Sweater
Liana Cardigan
Arrow Coatigan in cloud
Here's your cheat sheet...
I started you off with 3 easy style ideas for practice. You always want to begin with a focus piece; a dress or graphic tee, then build your entire outfit around that inspiration. Once your rhythm gets going, your outfits will become easier and your confidence grows too! Try each and let me know which you found easiest to pull off. 
3 Easy Starter Looks for Fall
Outfit idea #1: Start with a boho maxi dress + booties + hat + necklaces=
Outfit idea #2: Start with an oversized sweater + jeans + heels + sunnies=
Outfit Idea #3: Start with a gorgeous cardigan + jeans + fedora + boots=
Have fun! Tell us how you did...