Super Mamas' Go to Outfit Ideas
What does your 'Roll Out Outfit' Look Like?
I stumbled on an article written by Becky of Mommy Takes 5 specifically about the importance for stay-at-home moms of getting dressed in the morning. I related to how she described the benefits of shedding your robe and slippers for what I like to call 'Roll Out Outfit' even if you don't need to leave the house.
If you could roll out of bed, roll into your clothes (makeup and shoes), and roll out the door, what would your "Roll Out Outfit" look like? I asked my girlfriends, amazing moms who so graciously sacrificed their precious time to help a sista out. I wanted these ladies to describe what their go-to outfit looks like when they're in a time crunch and here is what they shared:
Family First, Then Fashion
Serena, a wife and mom of 2 young boys hails from Edgewater, New Jersey. Like so many moms, Serena juggles a lot (including babysitting my daughter from time to time). So when I interviewed her via text, I knew her focus was in other directions. Serena is such a thoughtful friend who has taught me to embrace my role as a mom unapologetically. She works in New York City as a fashion designer and when asked to describe her Roll Out Outfit, she simply stated
"Athleisure wear. Anything Black, grey, and/or white."
Add 15 minutes more, how would you use the time?
"Do my hair"
Looking for a sporty snow jacket? Check out Serena's designs here 
Take One; That's a Wrap!
Laine, raises her teenage daughter (a straight A student and cheerleader) in Wilmington, Delaware and strongly believes that keeping open communication with your children is the best parenting method. Like an older sister, Laine's tough, honest love makes her the perfect person to show me when I am wrong. She is a creative, intuitive, all around down to earth person. Laine dreams of recording celebrities as a music videographer.
"Hey I normally just wear a t-shirt jeans and a hoodie when I'm rushing"
If you had more time, how would you use it?
"I really have no time to myself but I guess if I did have an extra 20 minutes I would just probably iron my clothes. Some days are just go go go. I really don't spend as much time on myself as I should"
Laine is dying to share her work with you all but she is currently working on new projects and will let me know so I can edit this statement once her projects go live.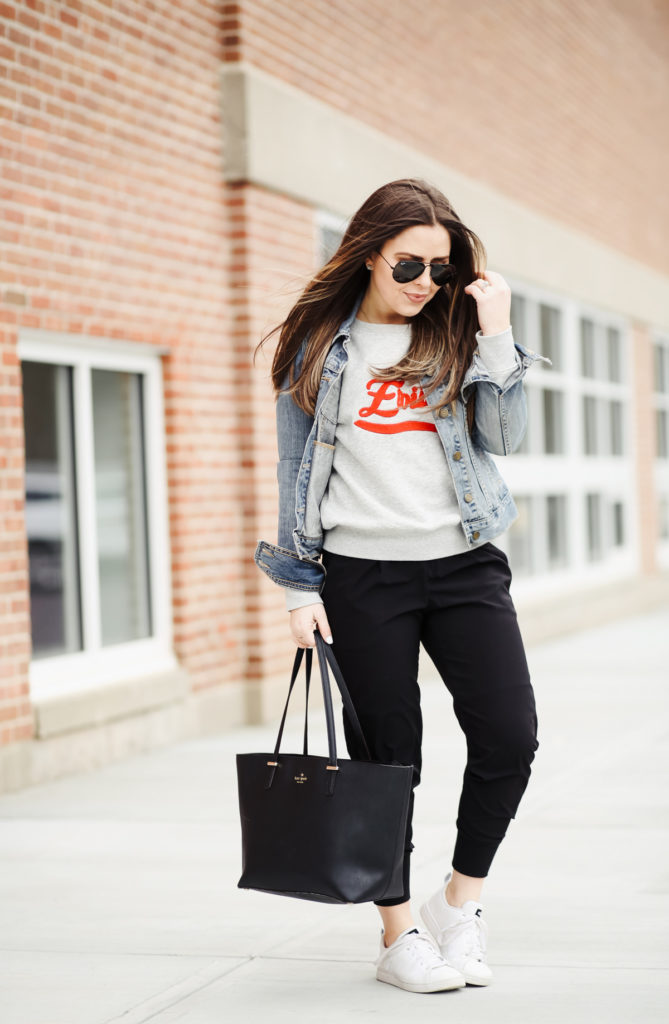 The Doctor Will See You Now
Aliza, her husband, and son live in Long Island, New York. Physician Assistant Aliza loves to help people and finds great passion in making other people happy! As one of my newest mom friends; our children were born a week apart. She is very open minded, loves to go out and have a good time. If she is not out, she'd rather be cuddled up at home with her 3 year old and husband.
I asked her to describe her "Roll Out Outfit" and her response
"Always gym leggings. My Nikes and an oversized hoodie. Sometimes, Ill throw a jean jacket on top of that"
And if she had 30 minutes to spare she would
"Do my hair"
Aliza helps end childhood cancer and donates to St. Judes Hospital for Children
By this time in my interview, Nyaeli must be sick of hearing me say "wait 1 minute baby" and begins to crawl on my back. The cutest little distraction is part Spiderman! I digress...
Serving Up Spikes + Tastes
Erika, a wife and mother of 2 just bought a home in Reading, Pennsylvania and is fully embracing her new homeowner status! Erika describes herself as a volleyball addict, foodie, and a lover of all things creative. I describe her as a loyal friend who I can always count on to bring the laughter and order the best tasting food on the menu! She was also at work during this brief interview.
When asked about her "Roll Out Outfit" Erika says
"I think it depends on if it's a work day or like errands. For work days, Ill wear sweater, jeans, and flats. On Errands, I wear leggings, sneaks, sweatshirt, or athletic leisure type shirt. Id try to wear the clothes that I have stuffed in my closet because I haven't had time to piece an outfit together"
"But if I had more time, I'd do makeup lol"
Erika is a natural wiz in the kitchen! Check out some of her comfort foods @simply_e15
Psychiatrist With Sass
Reyohna is a single mother raising a sassy kindergartener. She is a healthcare worker in Philadelphia, Pennsylvania with dreams of becoming an Adolescent Psychiatric Nurse Practitioner. Don't let her sweet voice fool you, Reyohna plays hard and works harder to transform her goals into reality. Like a younger sister to me, Reyohna shares her unique perspectives that allow me to think completely outside of my realm.
Her go to "Roll Out Outfit" is described as
"I either put on sweats or leggings...both with a tee and sweatshirt. For work, a pair of slacks and a nice shirt"
If you had 30 minutes more, how would you use it?
"Id make sure I was matching and had shoes on that look presentable. Id also check to make sure I didn't have any wrinkles. I might even do makeup"
Reyohna enjoys watching bitchy cat videos and is currently looking for an experienced Realtor in Philadelphia. If you know someone, comment below.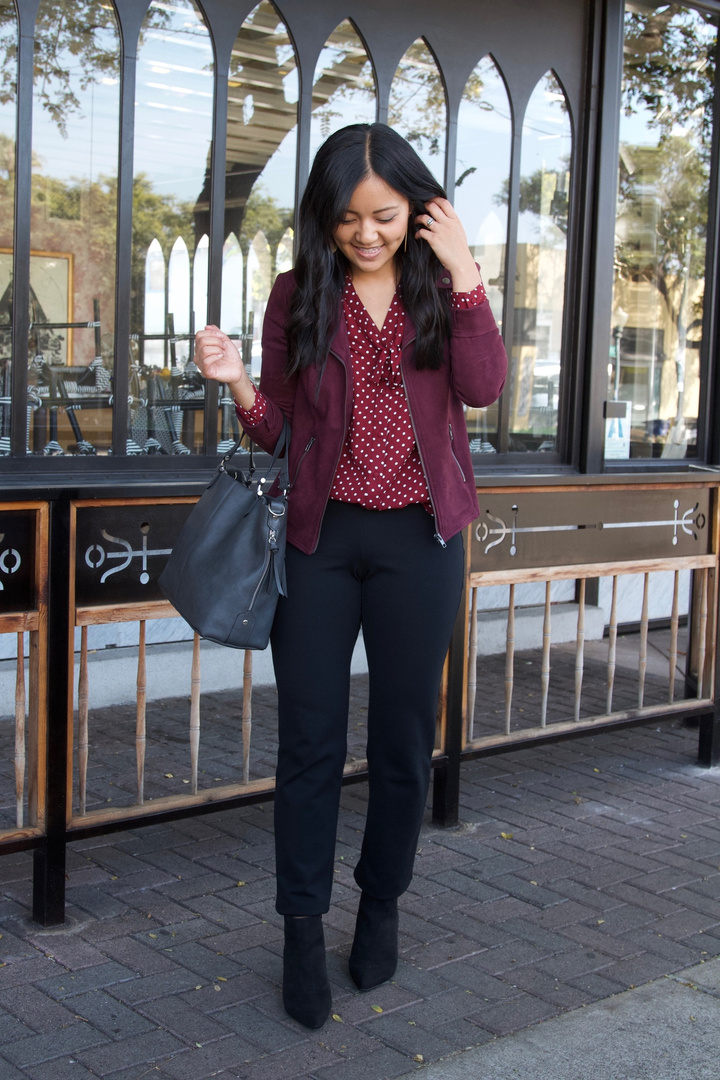 Come Together
LaToya lives in Atlanta, Georgia with her husband and 2 boys. She recently celebrated her college graduation! My fun loving friend has a poetic view on life and describes herself as a lifelong creative. She is the co founder of Autism Solace Inc, and also specializes in helping entrepreneurs strategize to activate their business goals at Creative Torch LLC.
This woman was blessed with an incredible imagination so when I asked her what she wears as a "Roll Out Outfit' I was tickled by her response
"Hey honey! Where is my destination?" How about a typical day? Map it out. "Ok, so the office, black slacks, solid top, and a cardigan with my ole faithful flats."
If you had 30 minutes more time, how would you use it?
"In the morning? Id probably use it for the snooze button in a perfect world but realistically, I would prepare for my evening. Fold a load of clothes or fully prep dinner"
LaToya educates communities with autistic children, helping to unite families at Autism Solace. Take a look at some of the incredible work they do!
Note About Myself
I am a stay-at-home mom with a 2 year old daughter and another kid due in March. Most days I am in pajamas. When I need to leave for sales meetings, I always wear a dress. Even if I roll into it, wearing a dress makes me feel successful and confident. 
My talent for fashion and love for gardening have finally become one dream come true in our latest Plant a Tree partnership with One Tree Planted. Together we plant a tree for every item purchased on ShoptheKei. Im very excited to share the launch of our sustainable fashion line which benefits women living in shelters!

In Summary
Seems like the go to 'Roll Out Outfit' is described very similar across the board. Some type of athletic wear with sneakers for running errands. On days mom's need to step it up, no time results in possibly wrinkled clothes, messy hair, no makeup but a nice shirt and comfortable shoes. The honest truth, mom's don't have time unless they sacrifice sleep or chance a mistake while rushing to make time. If that sounds like you, then join the club! 
Let's pretend your live-in nanny does the rolling out for you. And you own a celebrity closet. Who is the celebrity? 
*names and images have been changed to protect my interviewees' privacy however, you may learn more about some of them in the links provided.
How Moms Get Dressed in No Time, athleisure, mom outfits, busy mom outfits, mom jeans, eco moms, mom interview, sustainable fashion, loungewear, DIY moms, mom outfit ideas, mom trends, how to dress, simple mom outfits, ShoptheKei.com